Elizabeth Aaron
Interior Design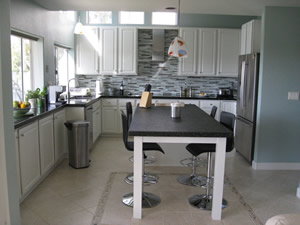 Elizabeth Aaron Interior Design specializes in "Lifestyle Design". Lifestyle Design is the concept of understanding clients' individual needs based on how they really live. At the outset of each project, we perform a Lifestyle Survey that consists of a series of questions designed to help us understand our clients' needs.
For example, many homes have formal living rooms, but how many people really use them? Could that space be better utilized? And what about that guest bedroom that's rarely used? By taking the time to learn about our clients' lifestyles, we can create dual-use spaces suited to their needs.
Our philosophy is that Interior Design services should be affordable. Why should only the wealthy be entitled to dwell in beautiful surroundings? The majority of homeowners are being ignored by the Interior Design community. Most go the only route they think available, which is doing it themselves — shopping retail, selecting colors, supervising contractors — only to end up with headaches and expensive mistakes.
The advantage of hiring an educated, experienced Interior Designer is that we take the guesswork out of the equation for our clients. Unlike decorators, who simply make rooms pretty, a professional Interior Designer is trained in business, design and space planning techniques that enhance our clients' lifestyles — making their environment aesthetically pleasing, functional and harmonious.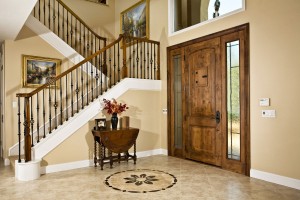 While we manage all types of projects — from kitchen remodels to decorating entire homes – many of our clients just need a few hours' consultation to select paint colors or do space planning. No matter the size of your project or your budget, transforming your home into a beautiful, livable environment shouldn't be a hassle or a mystery.
Contact Elizabeth Aaron Interior Design today to discuss your project, goals, and/or wish list. Complimentary in-home consultations are available by appointment.